is yacht charter right for me?
incomparable luxury, complete privacy and 7-star service
Are you looking for a truly luxurious, private, and unique vacation experience? If so, a crewed yacht charter might be perfect for you. With a yacht charter, you can unwind at your own pace in the destination of your choice, surrounded by breathtaking scenery, while enjoying fine dining, seven-star service, and personalized luxury accommodations
No other type of holiday can offer the same level of exclusivity, as you can explore a variety of unique and remote locations, waking up to stunning views each morning from the comfort of your own private floating hotel. With a dedicated yacht charter broker like Bluebnc, you can leave all the planning and details to us and simply relax and enjoy. Find out more about how to book a yacht charter with us below
Booking a luxury yacht charter with Bluebnc Yacht Charter is an easy and enjoyable process. Whether you're planning a day trip, week-long vacation, or extended escape, our team of experienced professionals is available to assist you every step of the way. From selecting the perfect yacht to planning a bespoke itinerary tailored to your needs, Bluebnc Yacht Charter ensures a seamless and unforgettable experience on the water. In this guide, we'll take you through the steps of booking a luxury yacht charter with Bluebnc, so you can sit back, relax, and let us take care of the rest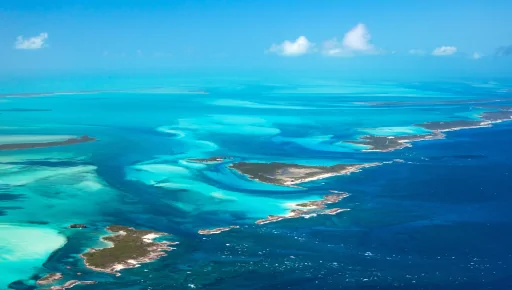 What you can expect?
Here's a step-by-step guide to booking a luxury yacht charter with Bluebnc
Research your options
Take some time to explore Bluebnc's website and review our fleet of luxury yachts. Consider the size of the yacht you want, the amenities you require, and the destinations you'd like to visit
Contact Bluebnc
Once you have a good idea of what you're looking for, contact Bluebnc to discuss your needs and preferences. Our team of experienced yacht charter specialists will be able to answer any questions you may have and help you select the perfect yacht for your needs
Customize your itinerary
Bluebnc will work with you to create a custom itinerary that meets your needs and interests. Whether you want to explore secluded beaches, visit historic landmarks, or simply relax on board, we will create a personalized itinerary that fits your desires
Choose your extras
In addition to the yacht itself, Bluebnc offers a range of extras to enhance your luxury yacht charter experience. From gourmet catering and fine wines to watersports equipment and luxury spa treatments, we have everything you need to make your charter unforgettable
Confirm your booking
Once you've finalized your itinerary and selected any extras you want to include, Bluebnc will provide you with a detailed quote for your charter. If you're happy with the quote, you'll sign a charter contract. Bluebnc will then provide you with all the information you need to prepare for your charter, including details about your yacht, crew, and itinerary and prepare the contract for you to sign
Enjoy your luxury yacht charter
When the day arrives, simply show up at the designated location and let Bluebnc take care of the rest. You'll be greeted by your crew and shown around your yacht, after which you'll be free to relax and enjoy your luxury yacht charter. Whether you want to sunbathe on the deck, enjoy a gourmet meal, or explore the local area, Bluebnc will make sure you have everything you need to make your charter an unforgettable experience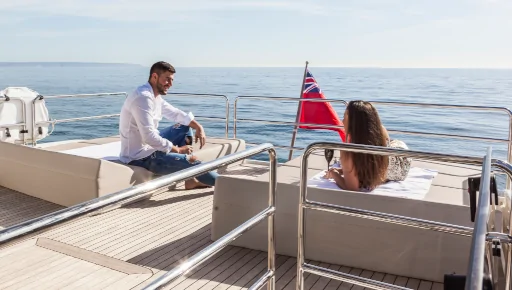 Useful information
Yacht charter etiquette
Here is some useful information on yacht charter etiquette to ensure that your experience runs smoothly and safely. While each yacht is unique, there are some general rules that guests should follow. If you have any questions or concerns about yacht charters, feel free to ask your consultant
You should avoid wearing shoes on board to protect the deck, but soft deck shoes are acceptable. Many guests choose to go barefoot while onboard to enhance their relaxation
If you plan to travel with a pet, please inform your charter consultant so they can find a pet-friendly yacht for you
Smoking is typically not allowed inside the yacht for safety reasons. While some yachts may permit smoking on deck, it's best to check with your consultant to determine the rules for your chosen yacht
Gratuities for the crew are at the guest's discretion and should be given to the captain for equal distribution among the crew. A suggested amount is between 10% to 20% of the charter fee, but this is entirely up to the guest's discretion
It's recommended to pack soft luggage bags and to check in advance how many cases can be stowed, as space for large, hard cases can be limited