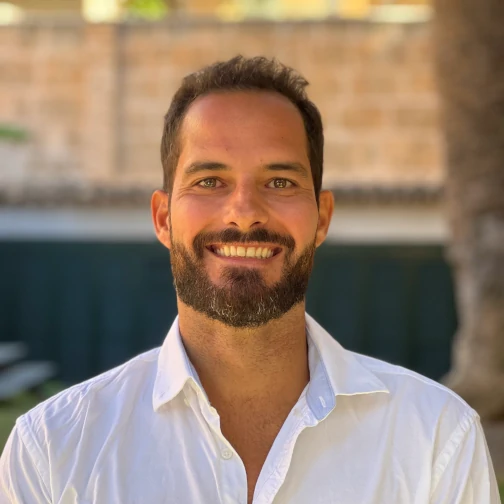 ---
Felipe Leao Cavadas is a talented Yacht Charter Broker at Bluebnc, a luxury yacht charter company. Hailing from Brazil, Felipe is a trilingual professional, fluent in Portuguese, English, and Spanish, which enables him to cater to a diverse clientele. Based in the Palma office, he is a vital member of the team, using his unique background, language skills, and industry knowledge to create unforgettable experiences for clients.
In addition to his role as a Yacht Charter Broker, Felipe holds a pilot's license, adding a unique perspective to his work in the yachting industry. His passion for both aviation and yachting has contributed to his deep understanding of clients' needs and his ability to tailor exceptional charter experiences to their specific preferences and desires.
Felipe's friendly and approachable nature, combined with his professionalism and dedication to excellence, has earned him a strong reputation among clients and colleagues alike. His expertise in the yachting industry, as well as his ability to effortlessly connect with clients from various backgrounds, has made him an invaluable asset to the Bluebnc team.
As a Yacht Charter Broker, Felipe Leao Cavadas continues to play a significant role in Bluebnc's growth and reputation for delivering unparalleled yacht charter experiences in some of the world's most breathtaking destinations.