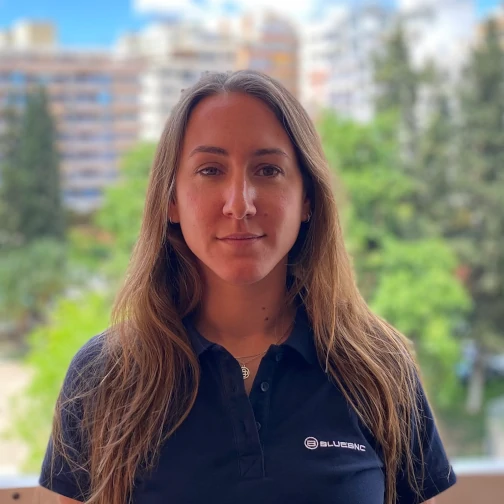 Helena Riutort
Administration Manager
---
Helena Riutort, the diligent Administration Manager at Bluebnc, is an essential part of the luxury yacht charter company's operations. Based in the Palma office, Helena manages the Global Administration Team, ensuring that clients, partners, and employees always have access to reliable and actionable information.
In her role as Administration Manager, Helena oversees a wide range of administrative tasks, including financial management, documentation, and record-keeping. Her meticulous approach and strong organizational skills enable her to manage multiple responsibilities simultaneously, streamlining processes and facilitating seamless communication across the organization.
Helena's commitment to providing accurate and timely information is vital to the smooth operation of Bluebnc's global network. Her expertise in administration and her ability to anticipate the needs of clients, partners, and employees alike have been key factors in the company's success.
Under Helena Riutort's guidance, the Global Administration Team at Bluebnc has excelled in delivering top-notch administrative support to all facets of the company. Her unwavering dedication to excellence and her keen understanding of the importance of reliable information make her an invaluable asset to the Bluebnc team and its clients.