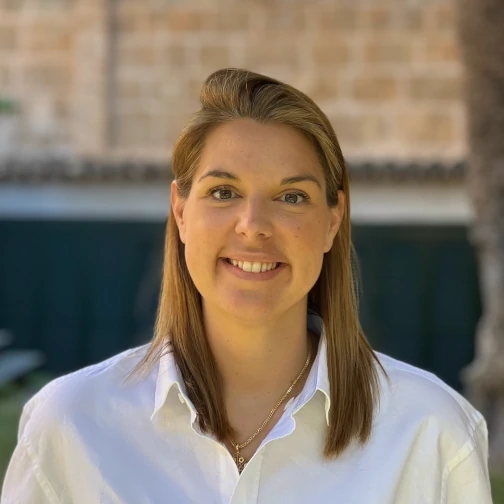 Ulrika von Eiberg
Head of Marketing
---
Ulrika von Eiberg, the accomplished Head of Marketing at Bluebnc, brings an extensive background in marketing and sales within the technology sector to the luxury yacht charter company. Born in Stockholm, Sweden, Ulrika holds a Masters in Marketing from the University of Kalmar and boasts an impressive track record in driving growth for technology companies in her home country.
Now based in Palma, Ulrika's exceptional marketing acumen and her ability to create and execute innovative strategies have been vital to Bluebnc's continued success. As Head of Marketing, she is responsible for crafting and implementing the company's marketing initiatives, ensuring that Bluebnc's brand and offerings consistently resonate with its discerning clientele.
Fluent in Swedish and English, Ulrika possesses a deep understanding of the global luxury market, enabling her to effectively communicate Bluebnc's unique value proposition to clients worldwide. Her strong leadership and collaborative approach have fostered a dynamic marketing team, well-equipped to adapt to the ever-evolving landscape of the luxury yacht charter industry.
Under Ulrika von Eiberg's guidance, Bluebnc's marketing efforts have flourished, enhancing the company's reputation for delivering exceptional yacht charter experiences in some of the world's most breathtaking destinations. Her unwavering dedication to excellence and her innovative spirit make her an invaluable asset to the Bluebnc team and its clients.