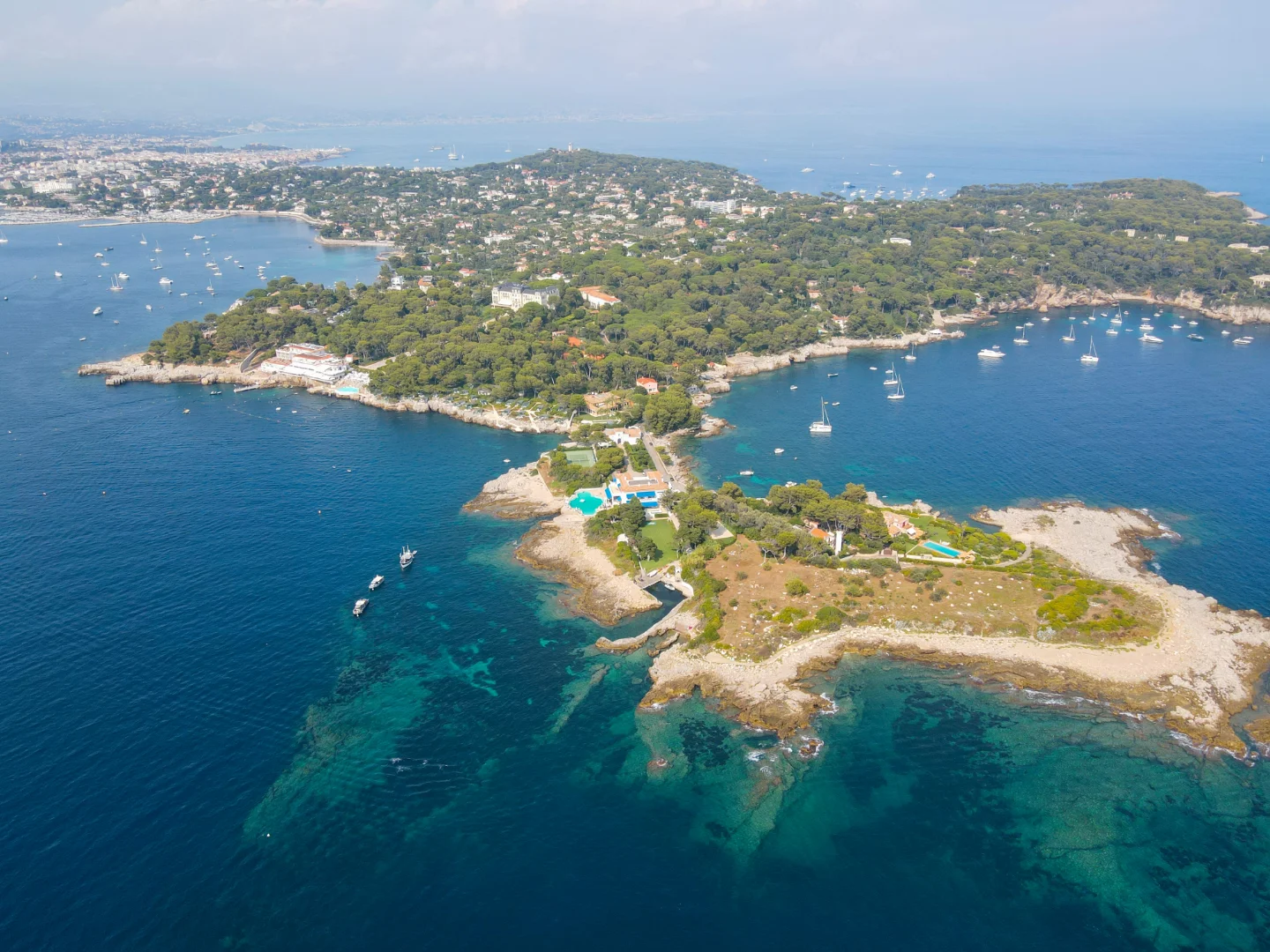 Get whisked away on a luxury yacht charter as you explore the many charming ports, villages and bays of France's south coast, Corsica Island, and Northern Sardinia. Soothe your senses in clear turquoise waters that lap onto pristine white-sand beaches while indulging yourself with 8 days of relaxation along this delightful journey!
---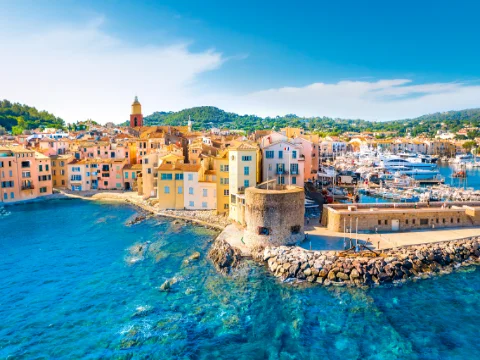 Escape the hustle and bustle of Antibes on a leisurely cruise to explore Lerins Islands, an untouched oasis boasting a unique array of flora and fauna. You'll be enchanted by awe-inspiring Sainte Marguerite with its impressive medieval castle Fort Royal--where 'The Man In The Iron Mask' was famously incarcerated--and Saint Honorat's captivating 11th century monastery. Later in the day you will find yourself magically transported to glamorous St Tropez where you can treat yourself at five star Chateau de la Messardière for dinner, admiring panoramic views from their terrace over Pampelonne bay!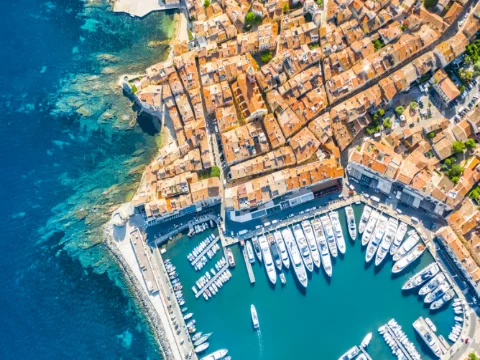 Soak up a leisurely day on the sprawling shores of Pampelonne, and savour lunch atop one of its chic private beach clubs - Club 55 being among the most beloved. Then go off to explore St Tropez's celebrated vineyards and sip your way through lush estates while sightseeing their grounds. Conclude with an unforgettable dinner onboard before embarking on a magical nighttime cruise experience towards Corsica!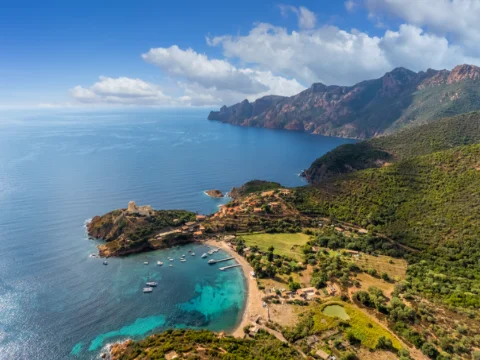 Wake up in the extraordinary Scandola Nature Reserve and prepare to be mesmerized. This exclusive region of rocky heights, sapphire seascapes, secret coves, and vibrant marine life will astound you with its beauty. Step aboard a boat or paddleboard as you explore this natural wonder!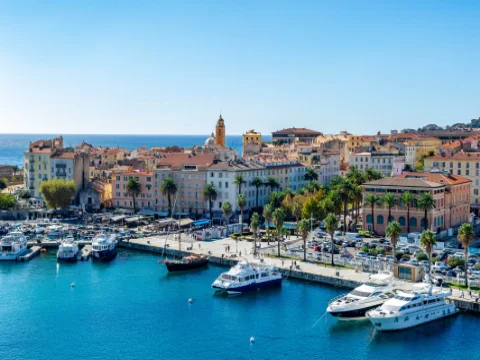 Venture southward along Corsica's western coast and you will find yourself in Ajaccio, the old town brimming with cobbled streets that extend north-south from Place Foch - a seafront area boasting a statue of Napoléon Bonaparte sculpted by Massimiliano Laboureur. Adjacent to this is rue Bonaparte where another impressive sculpture can be found: The Virgin de la Mercy which has graced Ajaccio for centuries and is celebrated on March 18th each year. In addition, local produce can be purchased at the market every morning – your chef having already sourced provisions so you may sample more authentic delicacies back onboard.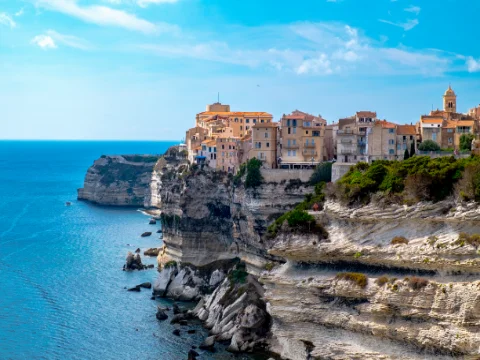 Spend a day indulging in the majestic beauty of Roccapina. Its crystal-clear turquoise waters and powdery white sands will take your breath away! Afterwards, relish an exquisite lunch at "Table de la Plage" nestled within Murtoli Estate's charming beachfront scenery. Finally, explore Bonifacio - its captivating 9th century walls are sure to make for a truly unforgettable experience when entering this unique port town!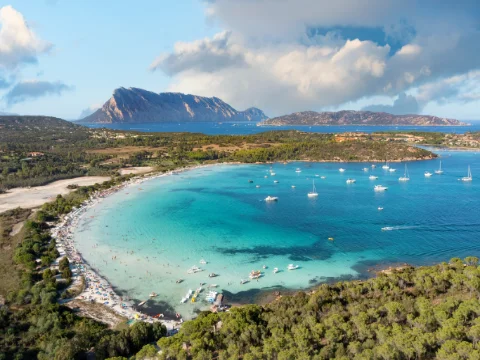 In the morning, venture to a place of untouched beauty and harmony - the Mediterranean island of Cavallo. Here lies an idyllic paradise with its tranquil white sands lapping against crystal waters. For deluxe dining options, let your tender boat transport you to the Hotel and Spa des Pecheurs where exquisite French and Italian dishes are served in abundance. Head back to the yacht for a tranquil evening onboard.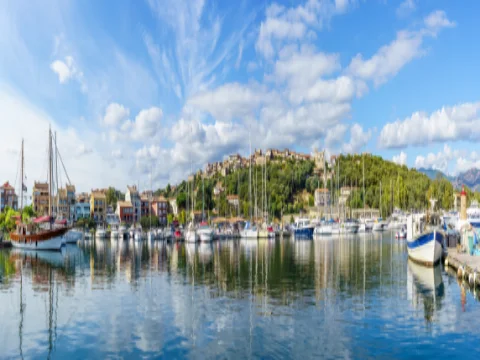 Unearth the ultimate paradise and embark on a nautical voyage in direction of Porto-Vecchio, renowned for its exquisite coastlines. Delve into breathtakingly beautiful Palombaggia beach - complete with crystal blue waters lapping against pearly white sands - or soak up exotic views from Gulf de Santa Giulia's unique lagoon shoreline. Rejuvenate even further by dining onboard or treat yourself to an extravagant evening meal at Grand Hotel Cala Rossa!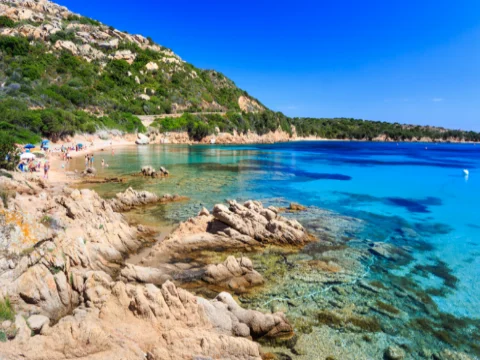 An experience not to be missed is a brief stop at the Maddalena archipelago in northeastern Sardinia. Here you will find dazzlingly clear turquoise waters, pristine beaches and incredible landscapes across its seven main islands and numerous small islets. Afterward, venture onward to Porto Cervo for an elegant atmosphere of narrow roads leading up from one of the largest harbors around Costa Smeralda - it's pedestrianised centre offers something special with many restaurants awaiting your visit! Be sure to check out Hotel Pitrizza as well where dinning just feet away from lapping waves creates an unforgettable ambience.
---