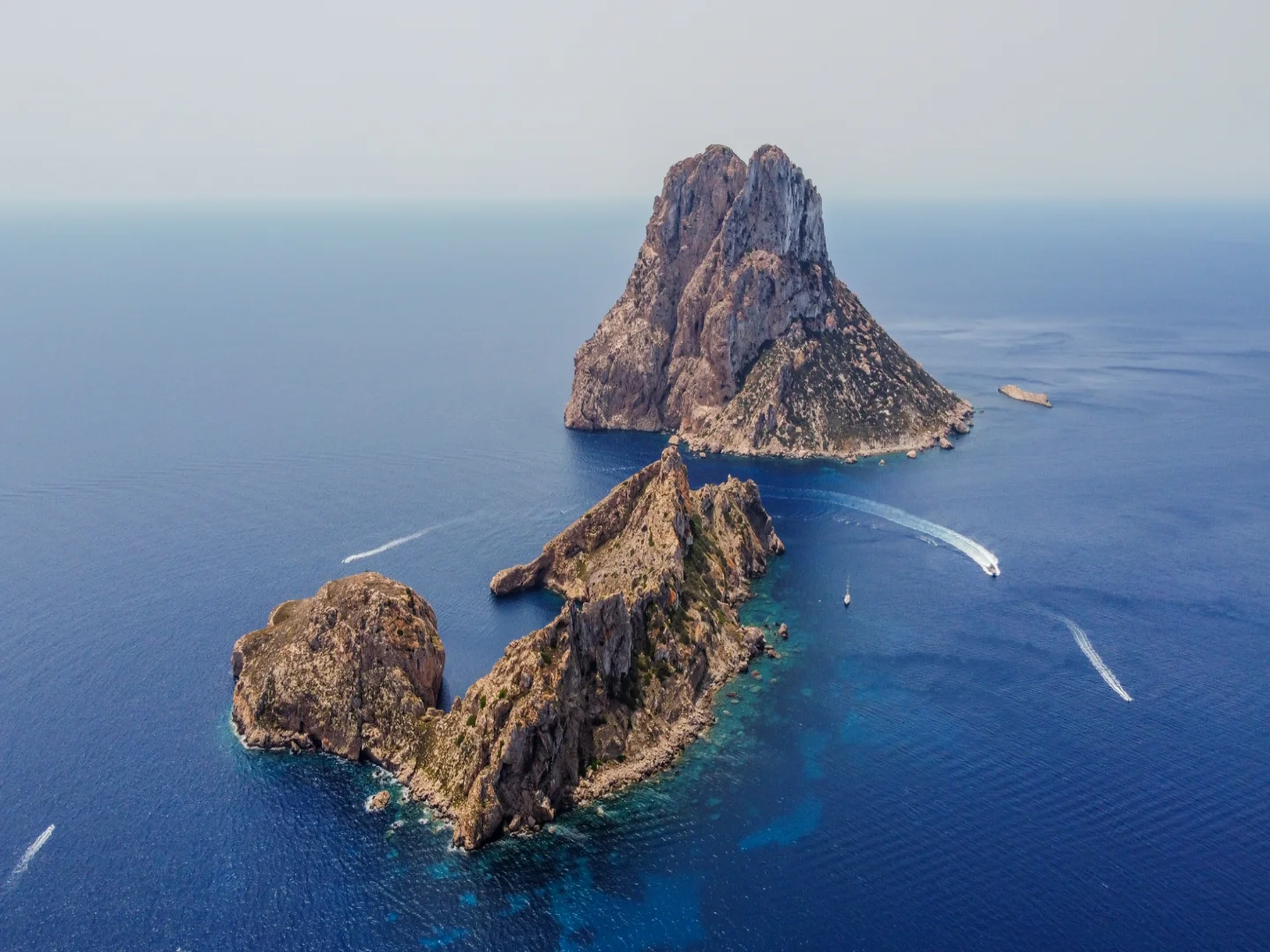 Ibiza and Formentera, two of the most beautiful Spanish islands are sure to set your heart on fire with their endless displays of azure skies, turquoise waters and silver beaches. If you're looking for a yacht holiday getaway that will take your breath away, then look no further – What better way to do so than by chartering a yacht around Ibiza and Formentera? On this three-day journey, you'll explore some of the Mediterranean Sea's Balearic Islands most stunning seascapes while discovering hidden gems between each island – an experience perfect for couples, friends and large families alike. From crystal-clear coves to wild parties that continue until dawn, these two jewels in the Spanish Med provide something special throughout every season. So get ready for three days aboard one of Bluebnc's many magnificent yachts in Ibiza!
---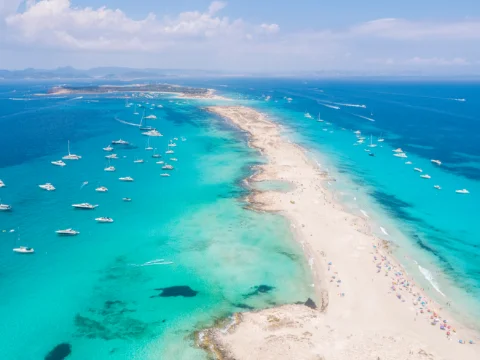 At 10:00 on a sunny summer morning is when the luxurious motor yacht will set sail from Ibiza while you and your guests enjoy stunning views of the island as you cruise away towards Formentera. For lunch, you will make your way across to Formentera where you will anchor close to the Beso Beach Club for a memorable meal experience. You and your guests will feast on fresh seafood dishes while enjoying live music. After lunch, enjoy some of the water toys available onboard or sunbathe, it is up to you.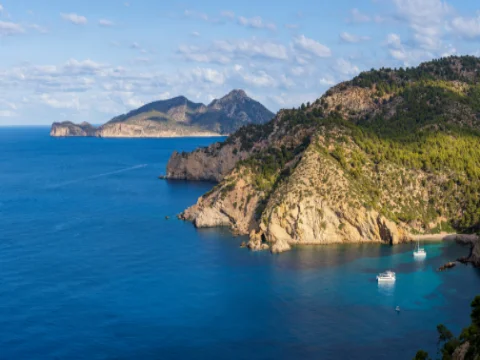 On day 2, enjoy a calm breakfast and a quick swim before leaving Formentera behind to discover one of Ibiza's most mysterious islets – Es Vedra – on a yacht. As soon as you and your guests lay eyes on this impressive rock formation rising out of the sea, it will feel as if time stands still. Onwards from here, there will be plenty more hidden coves along their route towards Portinatx which will provide ample opportunity for snorkelling among vibrant marine life or taking turns riding one of two Seabobs available onboard!  The evening will see you anchor off Portinatx harbour where after an al fresco dinner up on the flybridge deck with panoramic views over surrounding nature reserves, everyone will retire to bed feeling contented yet still excited about what lay ahead…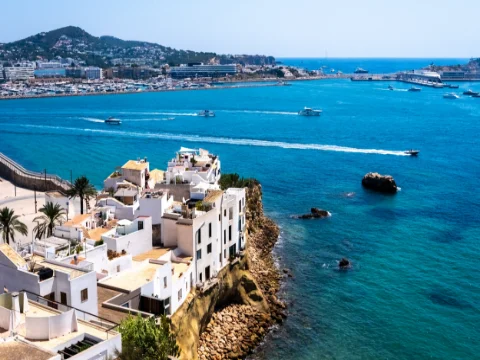 On Day three, we recommend you begin early so that you can make the best use of light hours to explore Cala de Sant Vicent and Tagomago before heading back towards Ibiza Island shortly before the 18:00 pm arrival time! All too soon, the weekend cruise on your private yacht will come to an end but not without leaving lasting memories that will remain etched forever in each of your guest's minds and yours. 
---