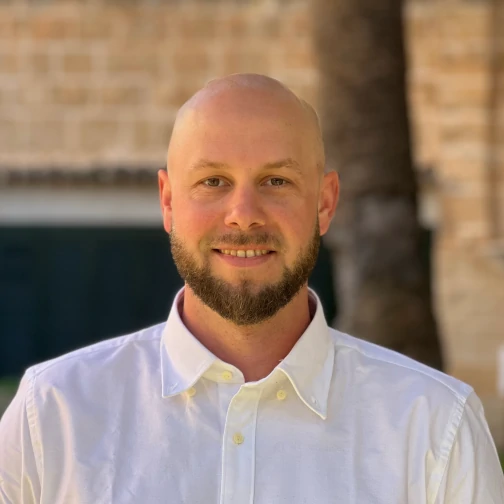 ---
Christian Cuesta is a skilled Yacht Charter Broker at Bluebnc, a luxury yacht charter company. With his dual German and Spanish heritage, Christian is a multilingual professional fluent in German, Spanish, and English. Based in the Palma office, he is an essential member of the team, utilizing his unique cultural background and language skills to cater to a diverse clientele.
As a Yacht Charter Broker, Christian's extensive knowledge of the yachting industry and his unwavering commitment to providing exceptional experiences make him a reliable and trusted expert in the field. His deep understanding of the local market, combined with his ability to effortlessly connect with clients from various backgrounds, enables him to create bespoke charter experiences tailored to each individual's preferences and desires.
Christian's friendly and approachable demeanor, along with his professionalism and dedication to excellence, has earned him a stellar reputation among clients and colleagues alike. His expertise in the yachting industry, as well as his keen understanding of clients' needs, has made him an invaluable asset to the Bluebnc team.
In his role as a Yacht Charter Broker, Christian Cuesta continues to contribute to Bluebnc's growth and reputation for delivering unforgettable yacht charter experiences in some of the world's most stunning destinations.