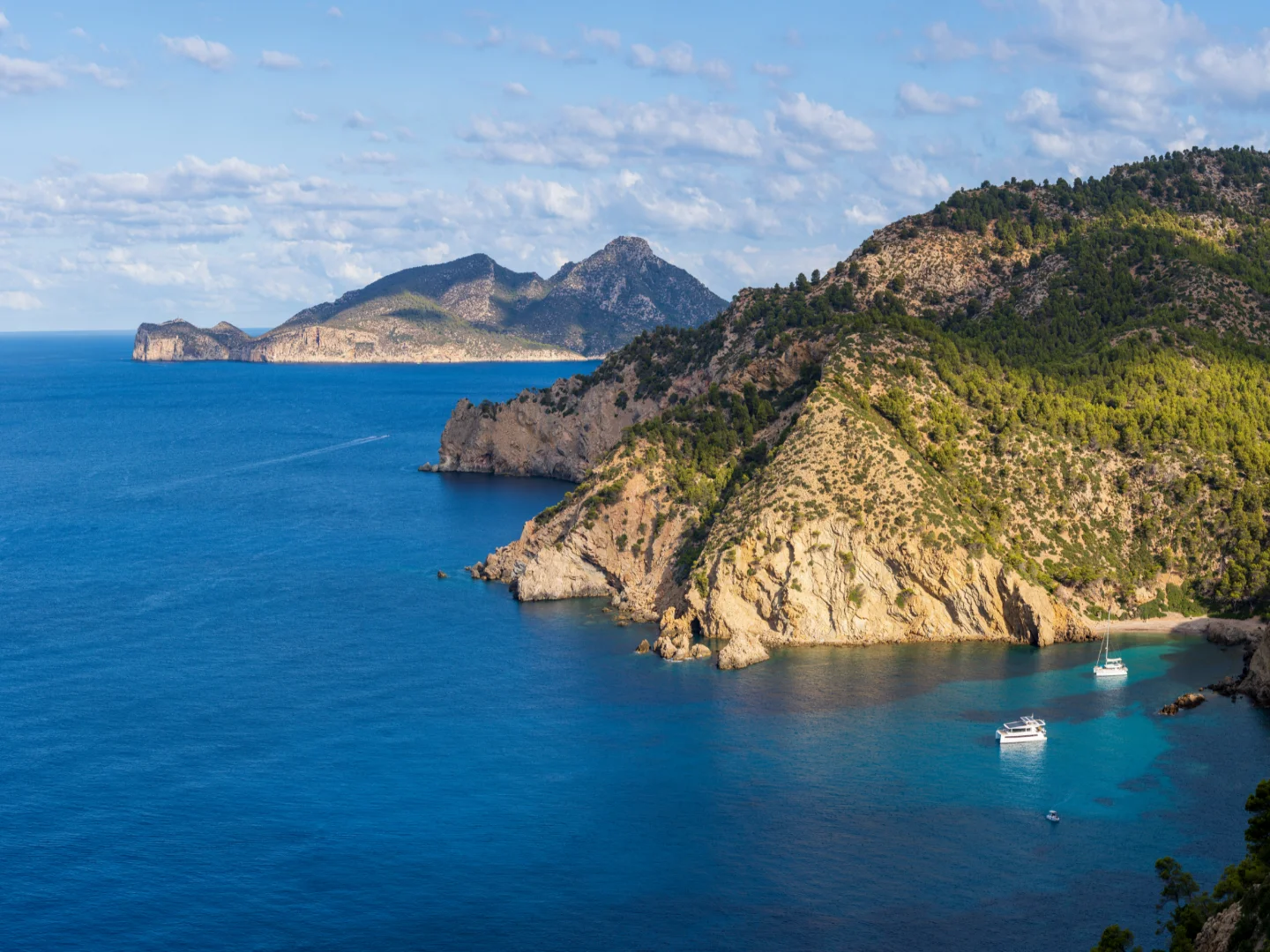 Sun, sand and the stunning blue waters of Mallorca come together to make it an ideal destination for a 3-day yacht charter. Picture yourself on board a luxurious vessel with your closest family members or friends, soaking in the Mediterranean sunshine as you explore some of the most beautiful bays along the southwest coast of Mallorca. With miles upon miles of coastline stretching far to be discovered, there's something exciting around every corner – from the charming fishing village of Andratx and the secluded cove of Cala Egos that are perfect for snorkelling in crystal-clear waters, to new experiences in Port de Soller involving delicious local cuisine. Here we offer up our suggested itinerary for an exceptional time enjoying Mallorca's beauty from your very own private yacht!
---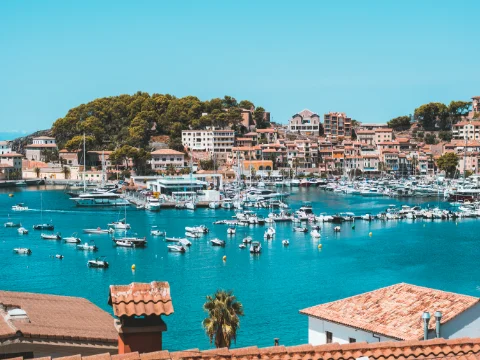 The charter begins in Palma at 10:00 am on the first day, where our guests are welcomed aboard with mimosas and a delicious spread of breakfast croissants. The boat set sail for Beach Club Gran Folies, where you will enjoy lunch overlooking the Mediterranean Sea. After lunch, it is off to Port de Andratx, where you will spend your first night after admiring the beautiful sunset from atop the deck over looking the Isle of Dragonera.
On Day Two, you will sail along beautiful coves towards Port de Soller, stopping first at Cala Egos, then sailing around the beautiful Isle of Dragonera where you can stop for some snorkelling and swimming by the blue cave, then we suggest enjoyin lunch at Cas Patro March in Deia, a slow afternoon and evening on board will then end with an exquisite barbeque up on the flybridge under a blanket of stars. After dinner, make your way back to port de soller for a good night's rest!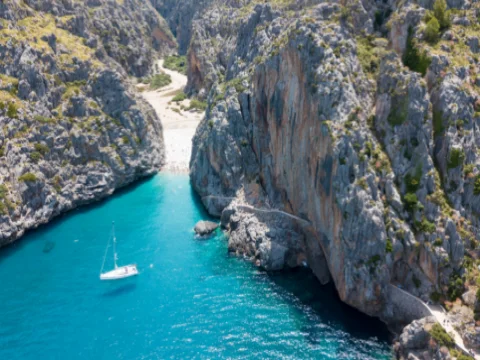 By morning light Day Three will arrive and it will be time to explore the hidden treasures of Foradada Rock or Elephant Rock as some know it and  Sa Calobra Cove! Take out the seabobs and go snorkelling or take in all of nature's wonders from above deck. Before long it will be time to head back toward Palma, arriving just before 18:00 when disembarkment will come too soon but with plenty of memories that will never be forgotten!
---